Bucks Run, Hole number 17. Photo by Nile Young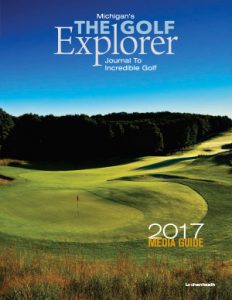 The Golf Explorer: Michigan's Journal To Incredible Golf is an annual golf lifestyle publication delivering informative content and engaging features contemplating all facets of the game both on the green and off the fairway to a national audience of avid golfers.
This West Michigan-based journal aims to cultivate the golfer-reader's knowledge and passion for playing the greatest game ever played, while staying in the Great Lakes State.  The Golf Explorer is a go-to caddie and authority for playing golf in Michigan from the first lofted shot at the tee, and the line drive on the 18th fairway, to the camaraderie and relationships built at the 19th hole.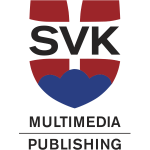 SVK Multimedia and Publishing is an independent and privately held company dedicated to providing high quality products and services that create meaningful value to our partners, clients, and well-defined audiences. As a publisher of fine magazines and books, we are committed to creating expertly designed products with well-written and insightful editorial content for our readers.
Founded in 2016, SVK Multimedia and Publishing is the parent company of Great Lakes By Design, as well as other fine publications, websites, and services. Visit svkmp.com to learn more.